Turn-key supply of automated Chemical Stripping Lines to Land Based Gas Turbine Maintenance, Repair, and Overhaul
John Cockerill supplies equipment for the removal of the metallic coating within the gas turbine maintenance process for power plants. Just like in aero engines, the blades and vanes in land-based gas turbines are protected by a metallic coating. After some time in service, the coating has to be removed (=stripped) and reapplied. John Cockerill delivers complete stripping lines from planning to assembly, and related backup and service.
The typical chemical stripping process
Various products like aero engines and gas turbine blades have a special coating that needs to be removed during the inspection or overhaul of parts. John Cockerill stripping lines are specially designed for these strong acid processes.
Before entering the stripping line, gas turbine components are usually cleaned by grit blasting or a similar manual cleaning method. The first step in the automated stripping line is dissolving the coating material using a heavy acidic solution, such as hydrochloric acid (HCI). After the acid process, the parts are rinsed to remove acid residues. Alkaline, typically caustic soda (NaOH) or similar, is then used to attack products. The alkaline process is followed by rinsing to remove alkaline residues. The final step is usually drying, which facilitates the inspection of components, or process sequence repetition if needed.
Hydrochloric stripping is used for cleaning gas turbine blades or similar components before overhaul. HCL is especially effective for thermal coatings.
Paint stripping chemical penetrates the layers of paint or other coating and breaks the bond between the paint and the object. Active agents can be for example dichloromethane or caustic soda.
Alkaline stripping is especially effective for aluminum parts or die-tools. John Cockerill die-tool cleaning line can be fully automatic and operate without supervision. Alkaline processes need no hazardous acids and are environmentally safer and friendlier, especially with effective process ventilation and waste-water management. Die-tool cleaning line typically consists of 6-8 aluminum removal tanks, 1-2 hot rinsing tanks and a basket buffer station for 4-6 baskets. The length of the entire line is typically 10 to 15 meters.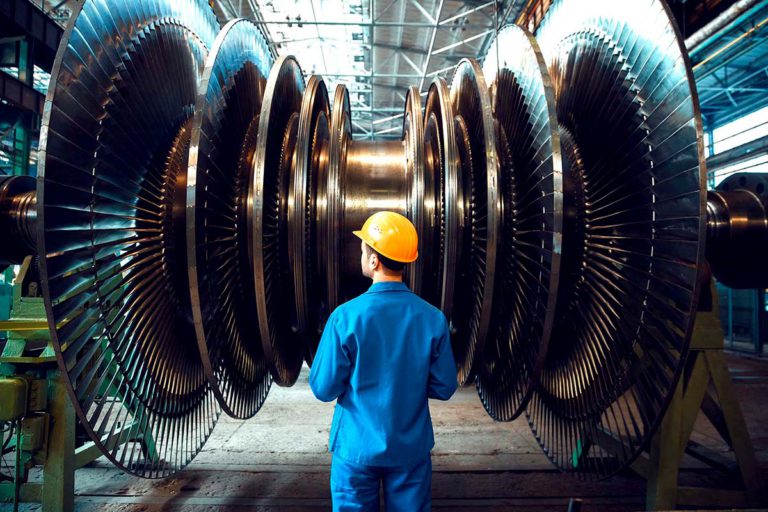 Typical products for chemical stripping
Gas turbine blades and other parts, aviation engine parts, billets and die-tools are typical products processed in John Cockerill stripping lines.
Typical chemical stripping plant
John Cockerill chemical stripping plants are tailor-made to meet the customer specification. For example, special equipment can be supplied for stripping the blade component only partially, leaving the rest of the blade untouched. Compact lines are made of acid resistant materials and have excellent fume extraction. Thanks to the compact size John Cockerill chemical stripping lines are cost-effective and have short lead time. The length of tanks for stripping plants are typically up to 2 meters, but larger tank sizes can also be supplied. The typical number of process tanks is 1-3, which are supplemented with the cascade or spray+dip rinsing and drying.
Key solutions: Process Ventilation
Chemical stripping lines use extremely strong acids that remove the material from the surface of components. As a result, occupational safety and environmental protection must be prioritized when using these chemicals.
John Cockerill process ventilation Candovent is an innovation that has been developed by Galvatek to effectively extract vapors from chemical tanks. It eliminates the need for plant operators to wear special safety gear and prevents damage to the plant structure and ventilation system from corrosive vapors.
Process ventilation can reduce heating/cooling costs by up to 90 percent compared to traditional ventilation systems.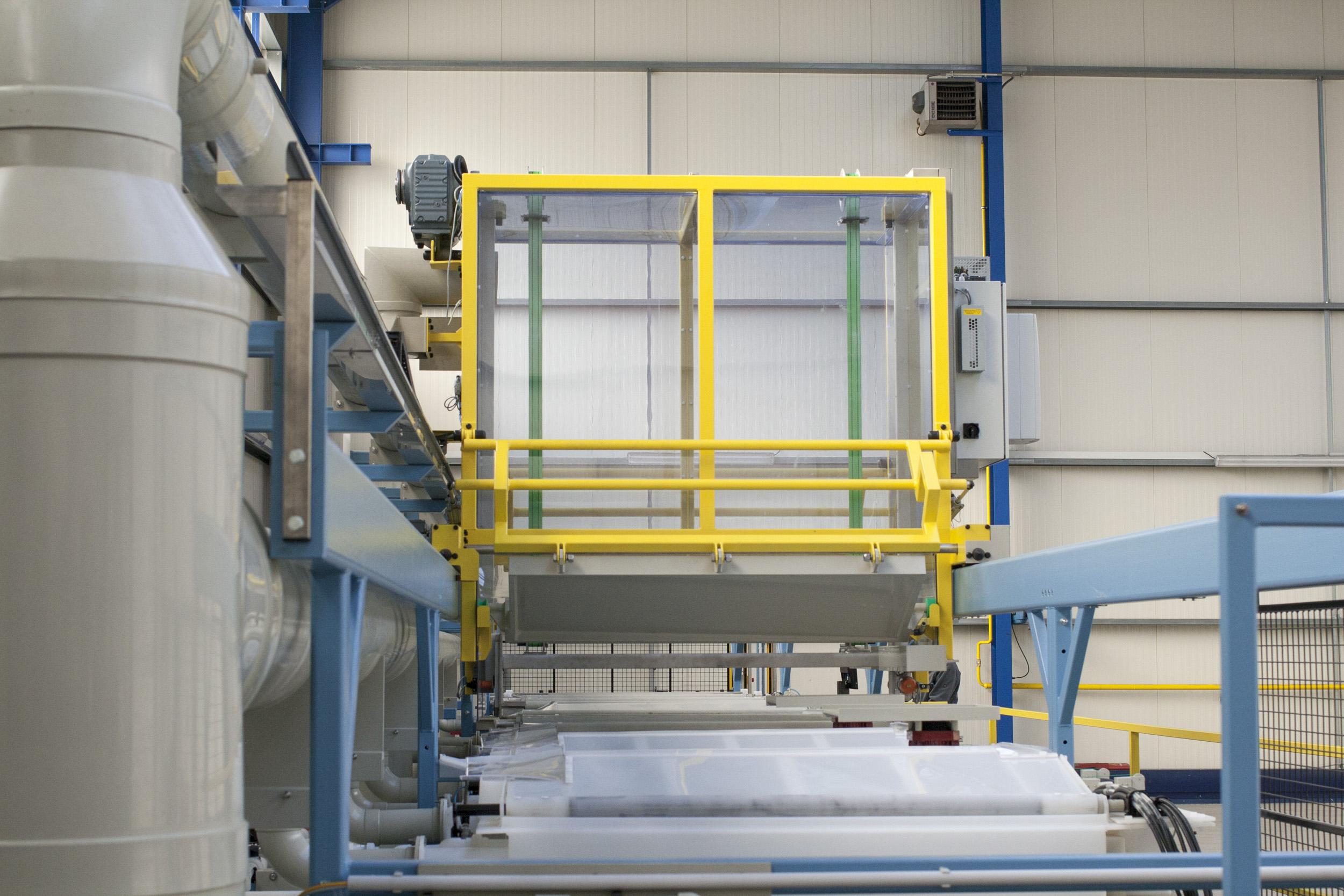 Galvatek stripping line with automatic transporter, closed tanks and Candovent ventilation system.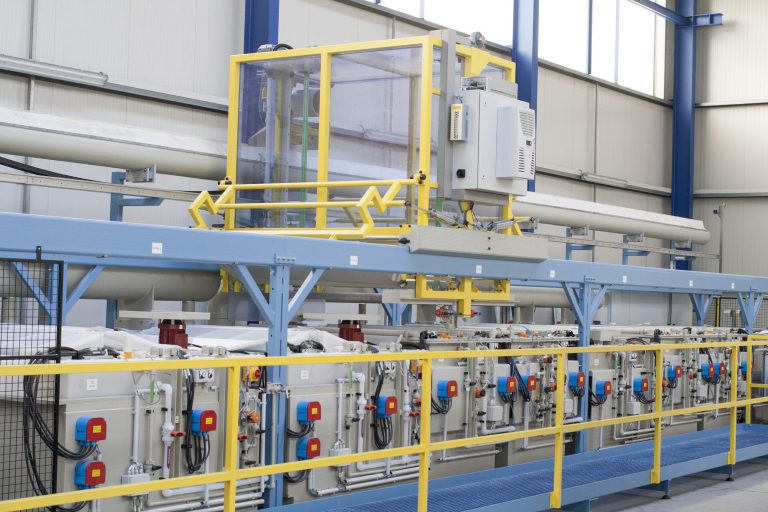 An overall view of a chemical stripping line for removing coating of gas turbine vanes and blades.
Key solutions: Compact line size
John Cockerill's chemical stripping lines are typically compact-sized plants. Compact lines are typically fast and easy to move and install, and they are designed to fit inside a sea container in just a few modules. They are delivered pre-assembled and tested at our manufacturer's premises and brought to site ready to be installed, thereby minimizing costs arising from disruption to production.