A full-service supplier of complete surface treatment workshops
Complete workshops customized to your needs
John Cockerill is one of the leading suppliers of complete set of tools for your new surface treatment workshops.
We can deliver full-scale workshops as Greenfield projects including wastewater treatment, NDT inspections, and other facilities. As a provider of a complete workshop, we carry the responsibility of all integrations, timetables, financial aspects, and overall project management. Simple and easy for you.
We design the layout, processes, and plants according to your needs. We are your primary contact and prime contractor. Together we collect the needed resources, manage the whole project and deliver you a complete turnkey workshop ready to start. We use the best available resources in the market, both in-house and outside of our corporation. Just contact us.
Surface treatment workshops
For our clients, we are ready to walk the extra mile. In addition to the workshop, we offer our clients customized, high-value-added lifecycle solutions. All you need is one contract and one partner to carry out the project from an idea to the start of production. The world's largest corporations in aviation, automobile, defense, luxury, building, and many other industries trust John Cockerill's surface treatment plants.
Automated surface treatment lines with high capacity output
Integrated monorail systems to connect equipment together seamlessly
AGV systems for optimized material flows utilizing automated guided vehicles.
Zero discharge waste water treatment plants with evaporator technology.
Neutralization type waste water treatment plants.
Additional machinery and equipment for the typical Surface Treatment Plant project delivered together with our partners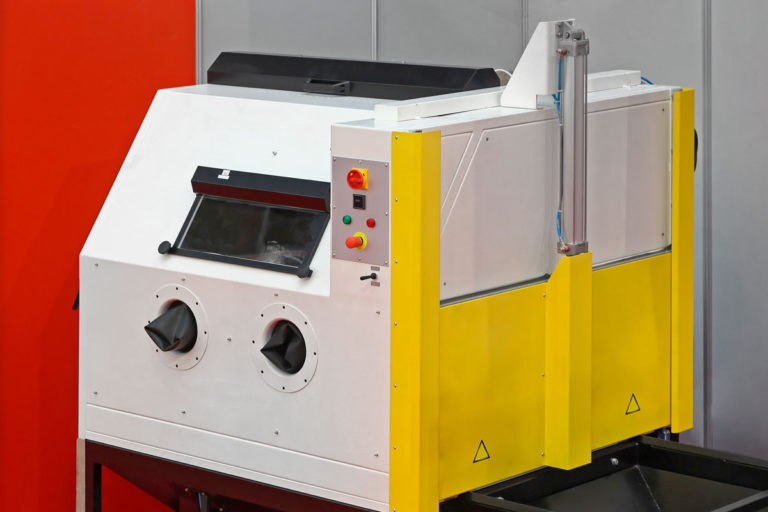 Mechanical Cleaning Equipment
Surface treatment plants can include several booths for blasting or other mechanical cleanings of the components prior to the chemical process.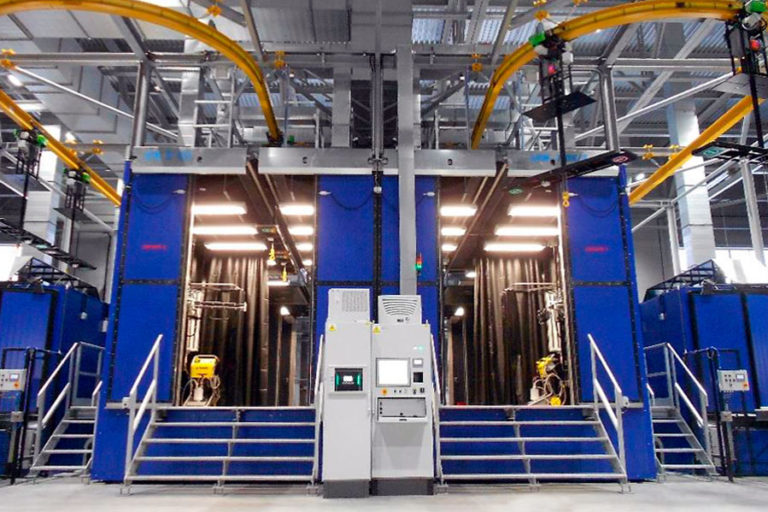 Fluorescent penetrant inspection (FPI)
Fluorescent penetrant inspection is suitable for detecting surface defects and can be used for almost all types of commonly used materials (steel, Al, Ni, Cu, Ti alloys, glass, ceramics, plastics). Its main applications are in the automotive, aerospace, petrochemical and energy industries.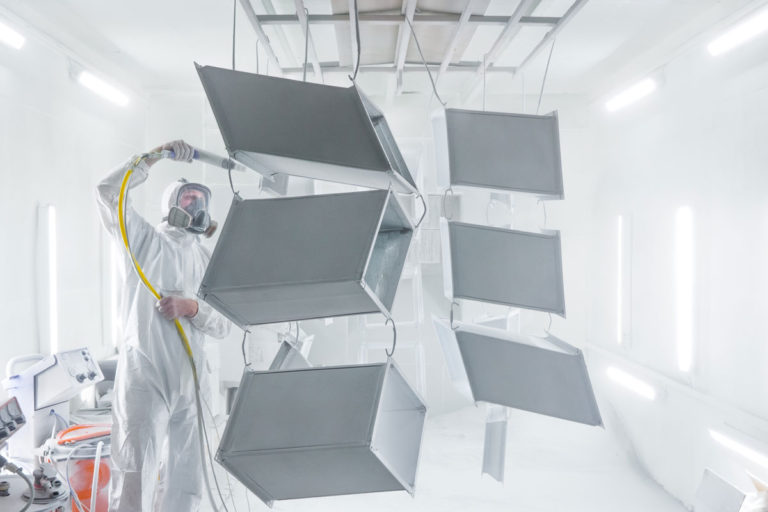 Paint Booths
John Cockerill surface treatment plants are usually highly automated, but they often include paint booths for manual painting as part of the process or as a backup system.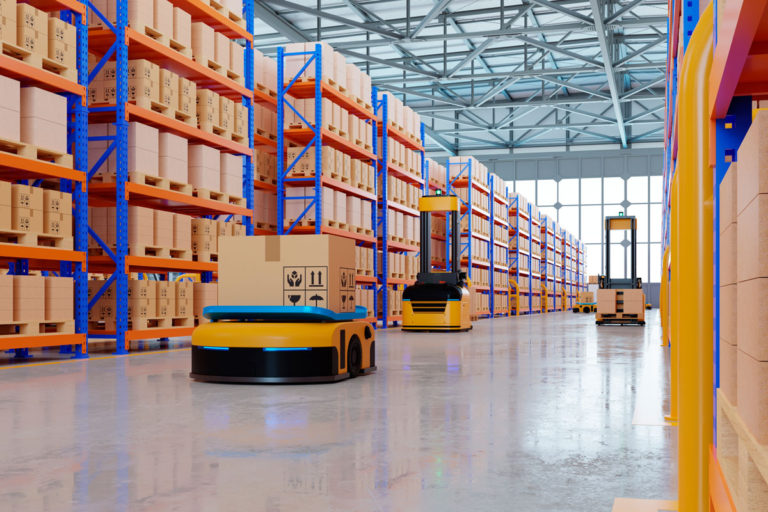 Material Handling
Material handling in the John Cockerill surface treatment plant can be fully automated or partially automated. Moving the parts inside the process is typically fully automated, but goods receiving and dispatching are done with forklifts or AGVs.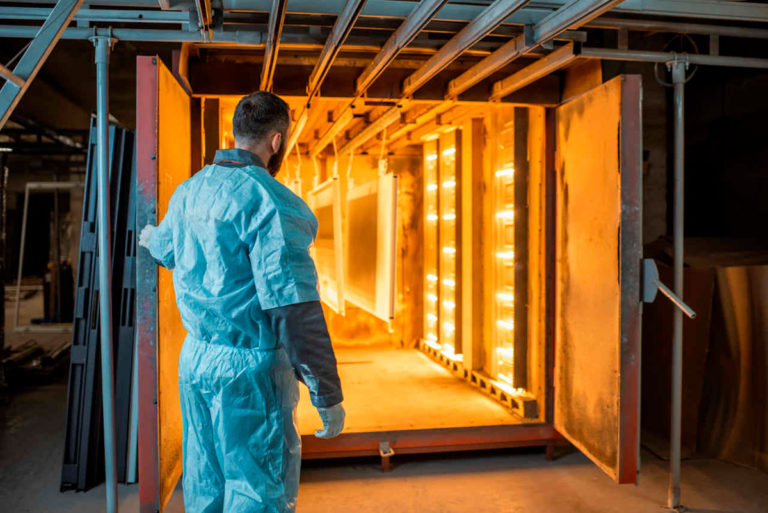 Ovens and Dryers
The surface treatment process typically includes several ovens or dryers. Owens and dryers must be skillfully integrated into the process plant to keep them energy-efficient and safe.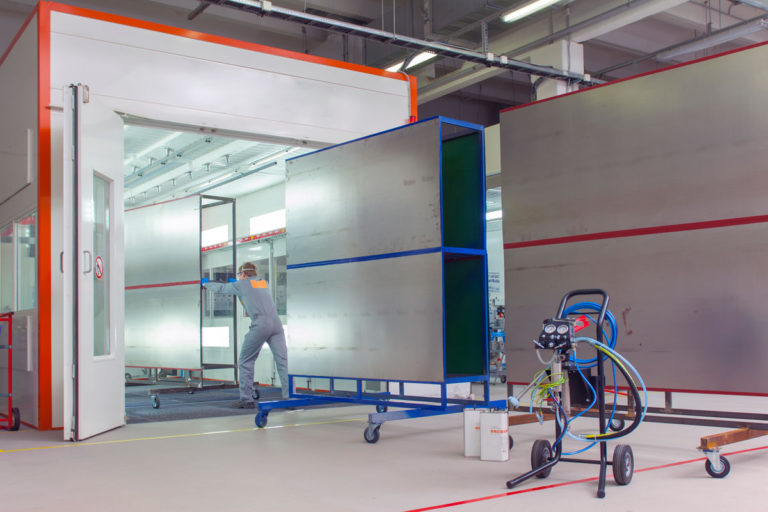 Fresh Air Handling Units
A customized fresh air handling unit is an excellent solution for regulating and circulating fresh air as it ensures a constant flow of fresh air and a well-conditioned environment.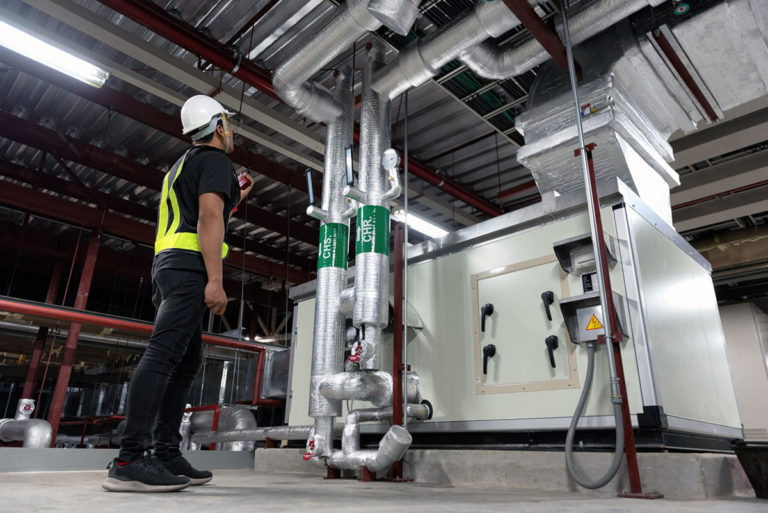 Process Ventilation
Effective process ventilation creates a safe working environment, protects plant structures from acidic fumes, and saves energy.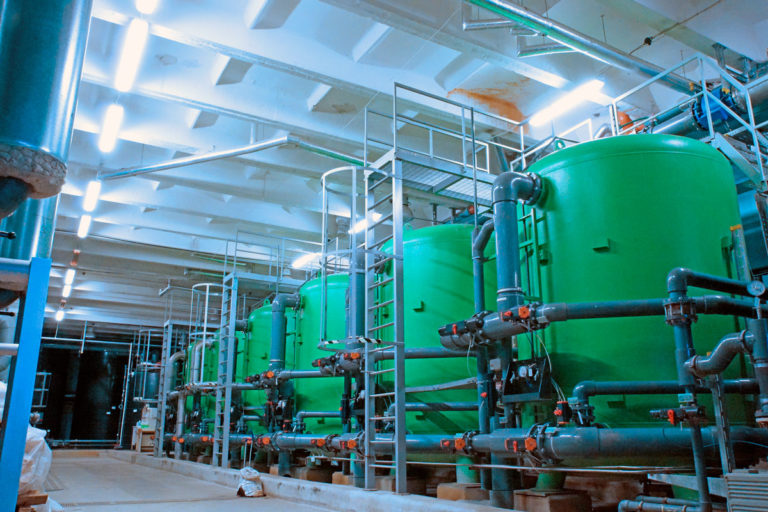 Fresh and Wastewater Treatment
John Cockerill offers several methods to produce fresh process water or to clean wastewater from the process. Plants are typically based on either neutralization or evaporation of water.
Magnetic particle inspection (MPI)
The magnetic particle inspection is the most widely used non-destructive material testing method. John Cockerill offers equipment for testing steel components typically in the automotive and aviation industries, as well as in energy and transport. Surface and subsurface defects such as cracks, cracks, pores, and inclusions of ferromagnetic materials are detected by MPI.