Plant description
Waste water treatment plant for chemical cleaning line of aero engines.
Special remarks
State of the art waste water treatment plant based on evaporator technology was implemented for the first time. In a closed WWTP concept over 90% of effluent can be returned back to CCL and be reused as rinsing water and chemical bath make up water. The closed system reduces significantly the amount of effluent to be discharged to sewer and reduces raw water consumption as well, giving savings in operation: saving money and the nature.
Turkish Engine Center (TEC) is a joint venture between Pratt & Whitney and Turkish Technic.
Want to hear more?
Contact us and find out what we can do for you.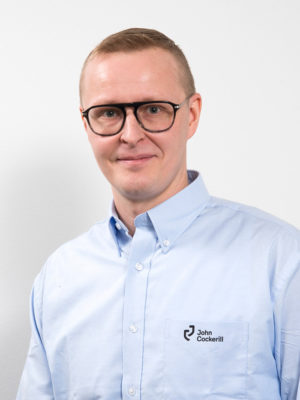 Matti Masalin
Manager | Water Treatment
+358 3 526 6600
matti.masalin@johncockerill.com