N3 | Chemical Cleaning Line
Automated Chemical Cleaning Line for Aero Engines.
Aviation | Germany, Arnstad | 2007
One of the largest Chemical Cleaning Lines of it's time for Aero Engines
One or the largest automated chemical cleaning lines of it's time was installed to Arnstadt, Germany to serve the maintenance, repair and overhaul processes of Rolls Royce engines. Flexible multiple treatment programs could be run simultaneously thanks to the advanced 3aXis transporter system, where the basket transporter moves longitudinally on the overhead bridge. Because of the high capacity demands of the plant two transporters were installed. After the cleaning process, parts are dried in a vacuum drying oven which ensures that all parts are completely dry and ready to be moved to the next work process. The treatment programs can be interrupted for manual cleaning and continued according to the original program. N3 Engine Overhaul Services is a joint venture between Lufthansa Technik AG and Rolls-Royce plc.
Read more in an article about N3's 10 years anniversary and over 800 engines overhauled.
Want to hear more?
Contact us and find out what we can do for you.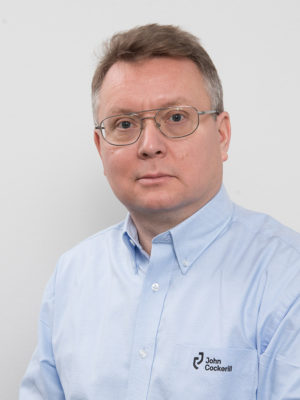 Jarno Virtanen
Managing Director
+358 3 526 6600
jarno.virtanen@johncockerill.com