Plant description
Automated Chemical Cleaning Line for Aero Engine Components.
Special remarks
Various different sizes of engine blades needed to be treated. Three different tank sizes were used to optimise the amount of chemical used, although the same transporter and control system could still be used to operate the automated cleaning line. Because the lines were pre-assembled and fully tested at the manufacturer's premises and transported as a complete unit the installation and commissioning time was reduced to a minimum.
SAESL is a joint venture between Rolls-Royce, Hong Kong Aero Engine Services Limited & SIA Engineering Company
Want to hear more?
Contact us and find out what we can do for you.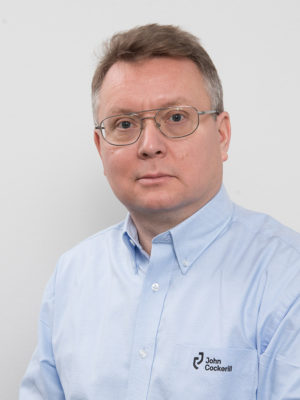 Jarno Virtanen
Managing Director
+358 3 526 6600
jarno.virtanen@johncockerill.com