N3 has overhauled over 800 engines
Automated chemical cleaning line in action at N3 in Arnstadt, Germany.
10 years of operational experience and 20 years more life expectancy
N3 Engine Overhaul Services in Arnstadt, Germany, overhauls and repairs Rolls-Royce aircraft engines and their components. A joint venture of Lufthansa Technik AG and Rolls-Royce plc, N3 has been operating since 2007 and is one of the most modern maintenance operations in the world. N3 currently serves over 40 international airlines who appreciate the company's quality, dependability and process orientation. Likewise, N3 relies on an automated cleaning line supplied by Galvatek to handle up to 250 engines per year.
N3 offers maintenance and repair services for Rolls-Royce engine types Trent 500 (Airbus A340), Trent 700 (Airbus A330), Trent 900 (Airbus A380) and Trent XWB (Airbus A350). For individual engine components, N3 also offers repair services for the Trent 800, Trent 1000 and RB211-535 series.
For the cleaning and subsequent conservation of various components and materials, N3 Engine Overhaul Services utilizes a wide range of advanced technological processes. The entrepiece of the chemical cleaning process is the cleaning facility, where component baskets are fed, computer-controlled, via a crane system into one of 27 cleaning tanks. Each tank has a capacity of over ten cubic meters and allows the processing of components with a diameter of up to 2 meters and weighing up to 500 kilograms. Depending on the application, the tanks are filled with different mediums and heated to temperatures of between 55 and 90 °C.
Three of the tanks have been additionally equipped with ultrasonic cleaning devices. Complemented by several flexible manual working stations, this enables the individually adapted cleaning of almost all components. Components susceptible to corrosion can also be vacuum packed after cleaning so they are ready for transport and storage.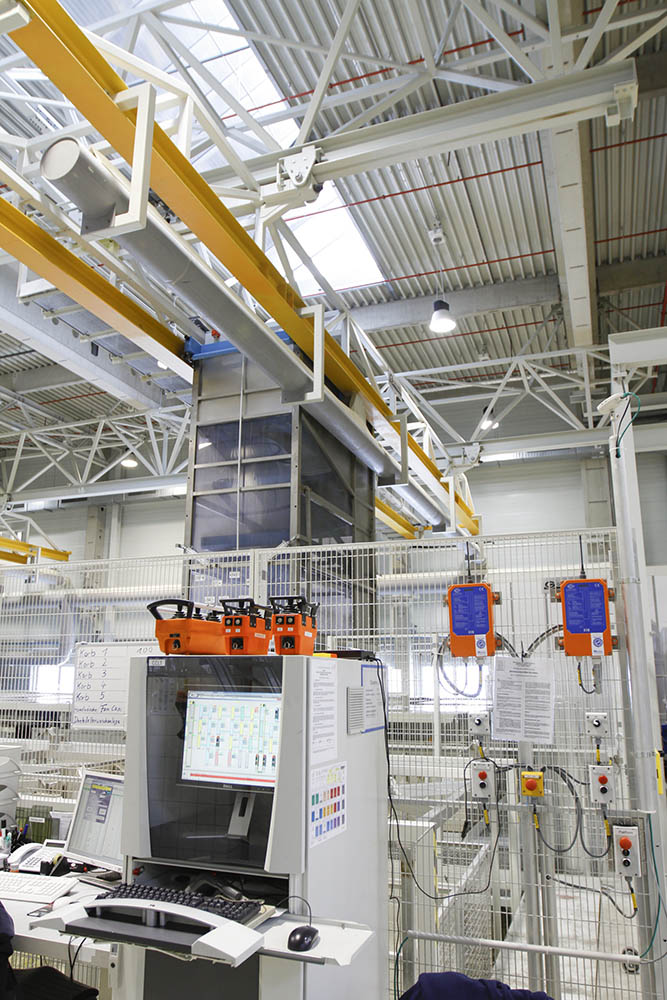 Martin Spallek, Head of Component Repair, you have run a Galvatek chemical cleaning line for 10 years now. What kind of experiences have you had, and what kind of life expectancy you have for this facility?
"The reliable operations of our cleaning facilities are crucial for our business. After dismantling and prior to further processing, the engine components must be thoroughly cleaned and prepared for material testing and inspection. Any interruption at this point in the overhaul process causes delays in the turnaround time of the engines.
Overall, we have had positive experiences with the Galvatek chemical cleaning line. The period over the last ten years can be divided into three different phases. In the start-up phase of N3 Engine Overhaul Services, our focus was on starting up the operations of the cleaning line and on establishing fault-free working conditions. In the second phase, we maintained reliability with only a few unplanned interruptions in our daily business. In phase three, the current phase, we are focusing more on preventive maintenance to assure the availability of the cleaning line for the planned life expectancy of our facility, i.e. 20 more years."
What is the role of the chemical cleaning line in your overall MRO process? What percentage of engine components can be run through the automated cleaning process?
"The cleaning line is N3´s single source for the automated cleaning of engine parts for the subsequent repair and NDT processes. Nearly 80 per cent of engine components pass through the automated cleaning line. A fast response from our assigned maintenance contractor helps us to keep availability at a high level in order to get all the parts cleaned in time."
You have relatively big facilities for aero engine MRO and you also have ambitious growth plans. Is there enough capacity and reserve for your future needs?
"N3 Engine Overhaul Services initially started its operations in 2007. Today N3 serves more than 40 international airlines on behalf of Rolls-Royce. So far N3 has overhauled more than 800 engines in the Trent 500 (A340), Trent 700 (A330) and Trent 900 (A380) model ranges. With the new Trent XWB (A350 XWB) engine, output will increase from the current 100 engines per year to 150–200 engines per year in the coming years. This year it will already be 130 engines. The cleaning line is designed for a capacity of 250 engines per year, so it supports us growing our business."
What are the benefits of the automated cleaning line compared to manual methods? How has the chemical cleaning line met your environmental and occupational safety needs?
"The benefits are obvious: With the automated cleaning line we are able to run 24/7 operations and guarantee a high output and fast processing time. The quality of the cleaning processes is sustainable high.
One of the main principles of N3 concerns the protection of the environment and the resultant obligation of supporting the well-being of our staff and the community. Environmental protection was considered when planning the company, and certification pursuant to ISO 14001 Environmental Management was established. Within the process of the continuous improvement of our operating procedures, the reduction or avoidance of negative effects on the environment plays a central role, in addition to an increase in quality and production efficiency.
The cleaning facility is equipped with a fully automated chemical water treatment system and a Candovent ventilation system in accordance with the current requirements for environmental protection. We are also able to save a lot of water with the cascaded water supply. But the main priority is on the health and safety of the workforce. Automated cleaning reduces contact between our operators and the chemicals to an absolute minimum. In addition, the chemical line prevents the release of chemical fumes and spillages."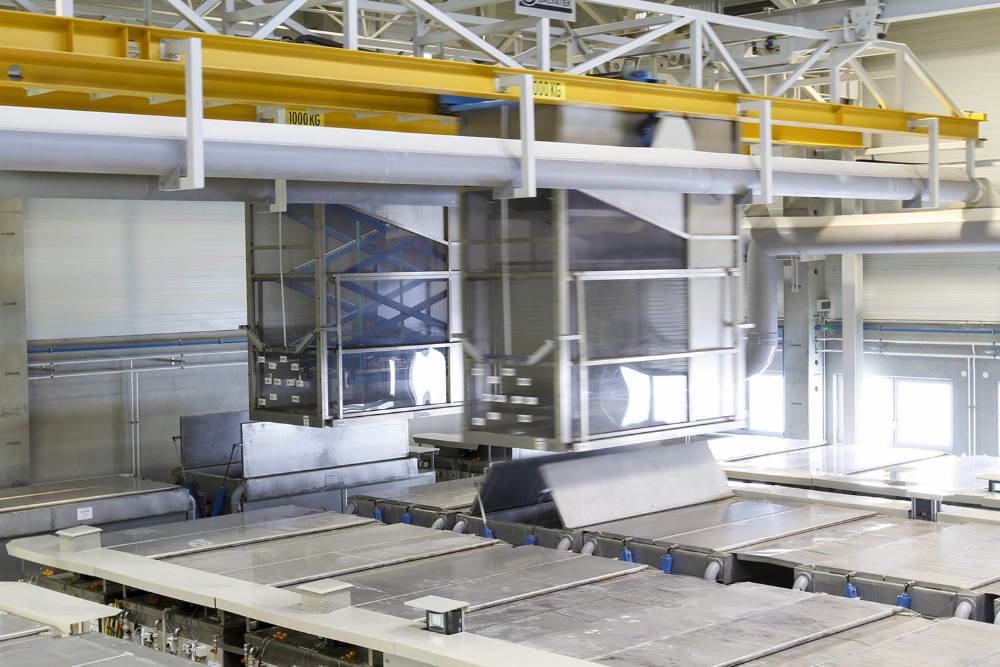 N3 Engine Overhaul Services
Plant: Chemical cleaning line
Location: Germany
Delivery: 2007
Designed capacity: 250 engines/year
Engine types: Rolls-Royce Trent 500, 700, 900 and XWB
Plant construction: 27 tanks + dryers + manual stations
Process and production control: Automated (Galcont™ by Galvatek)
More information and links:
N3 Engine Overhaul Services