CMI strengthens its activities in Surface Treatment through the acquisition of Galvatek in Finland
On February 21st, 2019, CMI (Cockerill Maintenance & Ingénierie) finalized the acquisition of the Finnish company Galvatek. Established at Lahti, Galvatek generates annual revenues of around 12 million euros. The integration of this leader in chemical cleaning equipment for the maintenance and repair (MRO) of engine parts for the aviation industry, strengthens CMI's expertise and position in this particular market.
Galvatek's history and unique know-how in the surface treatment market is backed by a track record of several hundred of references in more than 30 countries. The wide range of installations developed by Galvatek over the past 39 years remarkably complements CMI's, in particular in the aviation business.
For its part, CMI already enjoys a strong reputation in surface treatment installations. On the one hand through the accumulated expertise of the Sleti, Beugin, Lefebvre « Otomat », Frappaz Équipment and Blasberg technologies, and on the other hand through its sustained efforts in Research and Development. CMI's expertise in automation, as well as in waste treatment, allows the company to perfectly adapt its equipment to the expected performances and to position itself as an innovative player in surface treatment.
João Felix da Silva, President of CMI Industry, the group's sector of activities integrating Galvatek: « The acquisition of Galvatek demonstrates CMI's ambition to pursue its technological and geographical development in major sectors such as aeronautics and automotive through surface treatment, heat treatment, liquid and gaseous effluent treatment, and maintenance services. The complementarity of our products and business will allow us to grow together, sustainably and efficiently. Welcome to our new colleagues! I will do everything in my power to make sure that their integration is based on a true and collective 'win-win' spirit. »
Ulf Pråhl, General Director of Galvatek: « We are strongly attached to Galvatek's future. The obvious synergies with the CMI Group's Surface Treatment teams, and its growth strategy are guarantees of success for our activities, which we are proud to continue under the CMI banner as of today. »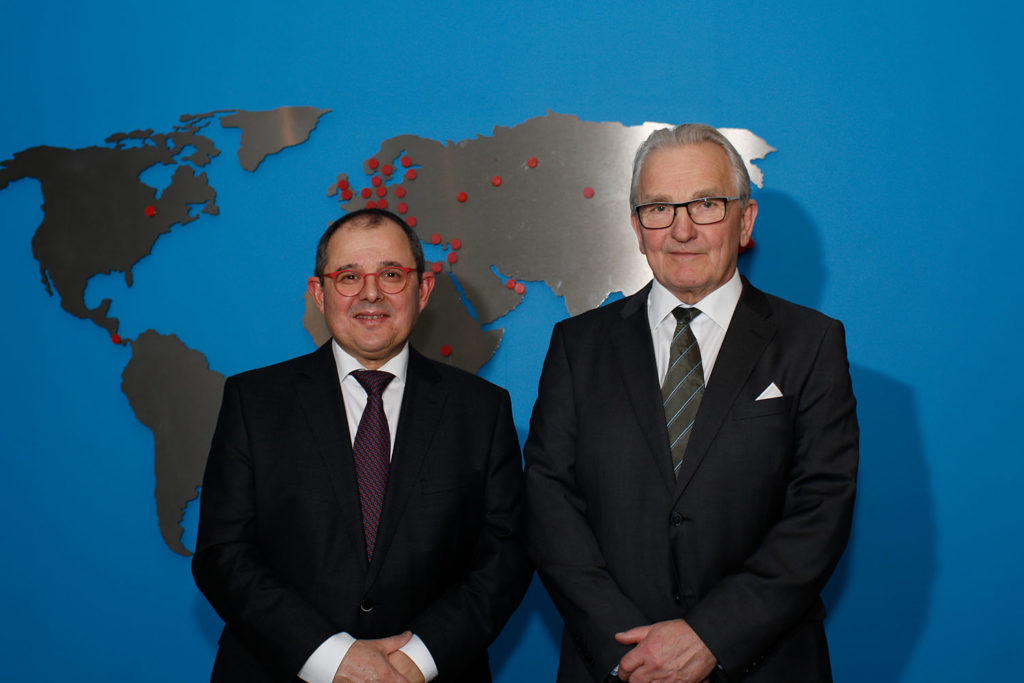 About CMI (Cockerill Maintenance & Ingénierie)
For more than 200 years, CMI has been providing answers to the needs of its times. Whether it concerns energy transition, green mobility, security or sustainable industrial production, the successors of John Cockerill follow on the entrepreneurial road he mapped. Today, CMI catalyzes opportunities by conceiving, modernizing and maintaining equipment in the fields of energy, defense, industry, environment and rail. With more than 6,000 collaborators, it achieves a turnover of 1.3 billion euros from its head office in Seraing (Belgium) and its numerous implantations Europe, the United States, Africa, Brazil, Russia, India, New Caledonia and China. www.cmigroupe.com