From modest roots to a leading brand – The history of Galvatek
The roots and history of Galvatek lie in Upo Engineering, an internal department of Upo, which was tasked with designing the company's production equipment, including the surface treatment lines of household appliances, in the post-war years. The expertise and know-how of the department was tailored to meet the specific demands of the facility and the products it manufactured.
1980
The first such undertaking was providing the aluminum anodization plants needed for the making of Saab Fairchild civilian aircraft in Sweden. In retrospect, that major deal was what really made business take off, for the advanced technology applied in the project opened aviation industry gates outside Scandinavia, too.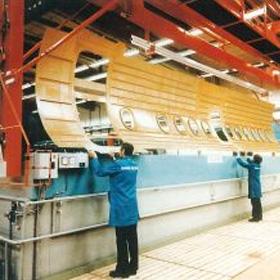 1990
As references spread around the world, Galvatek gained reputation for its superior knowhow. In 1985, Rolls Royce commissioned the first-ever fully automated chemical surface treatment plant for aviation industry use for its facility in Scotland. A similar unit was soon supplied to Swissair.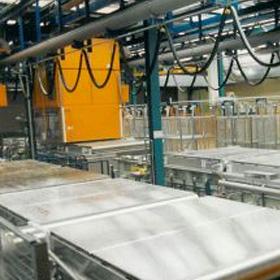 2000
After the turn of the millennium, Galvatek supplied numerous plants to aviation industry facilities in the Far East, Africa and North America to clients ranging from Lufthansa, Singapore Airlines and All Nippon Airways to several Rolls Royce partner companies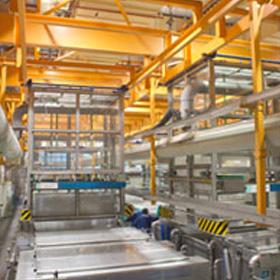 2010
Anodizing plant for Sapa, aircraft engine wash line for HAESL… Practically speaking, whenever highly developed surface or water treatment solutions with advanced control systems have been called for, Galvatek has been the answer.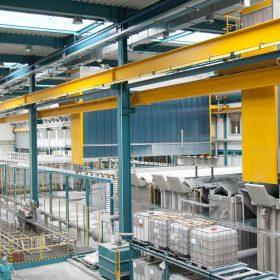 2019/2
On February 21st, 2019, CMI (Cockerill Maintenance & Ingénierie) finalized the acquisition of the Finnish company Galvatek. CMI has a long-term strategy for surface treatment plants and has invested accordingly in this industry.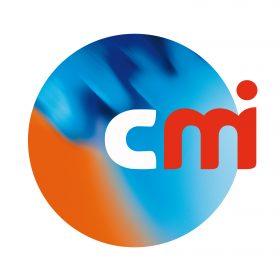 2019/5
On May 16, 2019, CMI becomes John Cockerill again, like the visionary and bold entrepreneur. With this name change, the Group is reconnecting to its roots and building its future, more than ever inspired by the innovative and entrepreneurial spirit of its founder.