John Cockerill exposed its latest innovative solutions in Dubai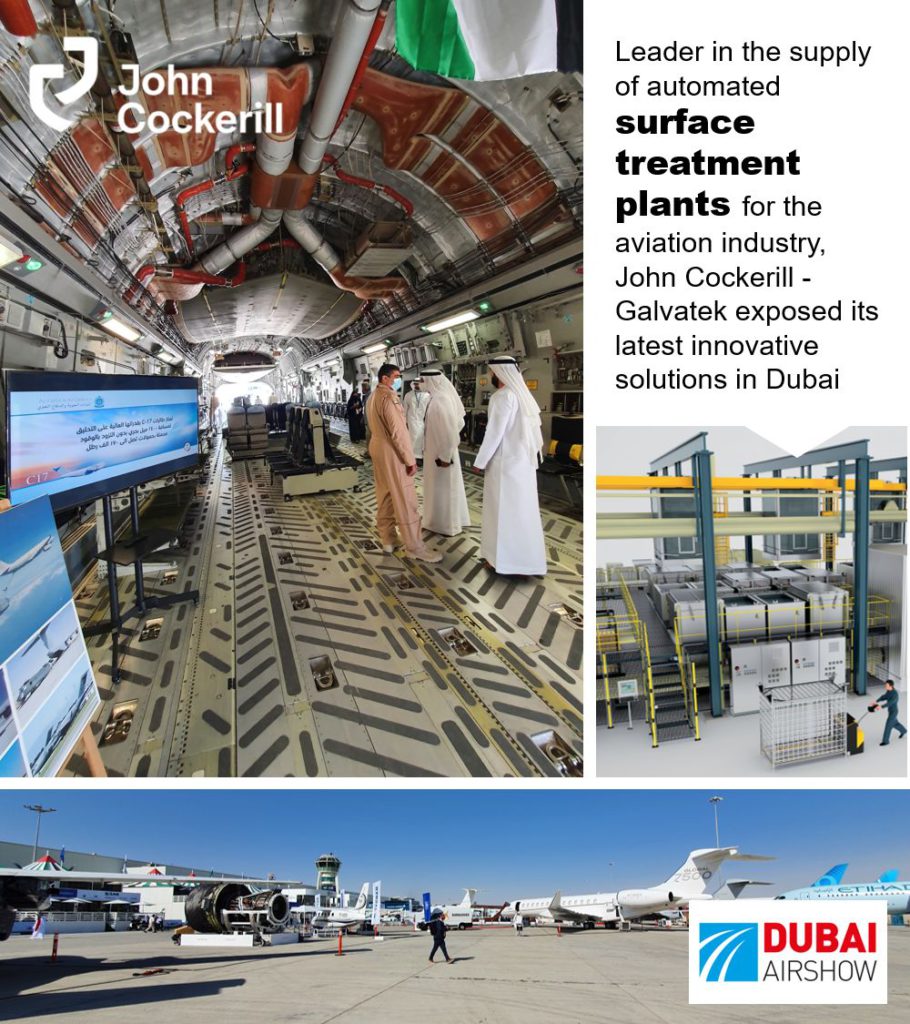 Thank you for the vivid interest in our SurfaceTreatment technologies! The DubaiAirshow 2021 proved to be an ideal platform for John Cockerill Industry's Finnish Surface Treatment specialist and trendsetter in the field of automated surface treatment plants to present its latest technologies & innovations.
For Galvatek, a leader in the supply of surface treatment plants for both MRO (Maintenance, Repair, Overhaul) & OEM activities, this year's airshow proved to be an excellent opportunity to gain facetime with leading stakeholders of the industry.
Tailored to help this industry to become more sustainable, our solutions have encountered a vivid interest for which we would like to thank all those who stopped by our booth.
The event hosted 387 senior military and civil delegations from 140+ countries along with 50+ hours of thought-leadership content across cargo, sustainability, air traffic management and aerial mobility presented by 250+ industry speakers. This year's edition also featured a stunning aircraft display of over 160 commercial, military, and private jets including the latest Boeing 777x, Bombardier's Global 7500 and many more.
Missed this year's show? We are looking forward to meeting you in Dubai next year!
Based on over four decades of experience in Surface Treatment, Galvatek's technologies are aiming at helping the Aviation with the pressing industry challenges in a sustainable manner.